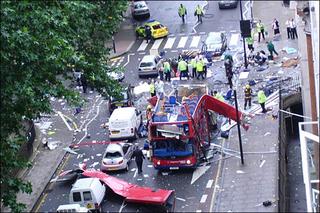 My Dream is to settle down in London,UK as the people and the culture inspired me to stay there for a long time.
A series of explosions has ripped across central London, killing at least 37 people and injuring many hundreds more. Again a Marid, 9/11, why????? G8 or collapse UK's Pound value, revenge as they joint with USA for War? No answers.
G8, save yourself and then try to helpout other countires.
India is shouting against Terrorism asking for help from UN to overcome Kashmir issue, I believe they will feel the pain of India atleast now and help us to kill the terror creatures in India.
Bombers! down down. Dont spoil lives and hopes.